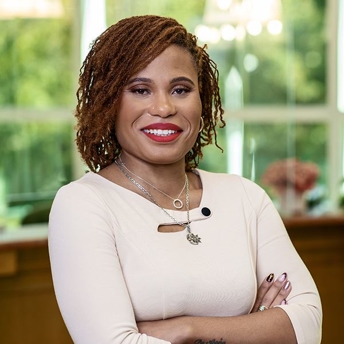 Loui-Ann Davis-Rasul Attorney
Bio
Loui-Ann is an Attorney at the Law Offices of Adelola Sheralynn Dow, P.L.L.C., where she practices Matrimonial and Family Law.
Prior to joining our team, Loui-Ann was an attorney at The Neighborhood Defenders of Harlem, in New York City, helping families navigate neglect and other matters the state had brought against them. This included defending her clients against the efforts of the Administration for Children's Services to remove children from their families.
Loui-Ann prides herself on her desire to help parents. She enjoys assisting the perceived underdog, the parent who, in spite of their best efforts to comply with state mandates, is taken advantage of because they lack the time and expertise—and is eventually exhausted by the system. If asked, Loui-Ann would say that her desire to serve the underserved is spurred by both her immigrant origins and her desire to help her community navigate their paths to achieving the "American Dream." Now that she is in private practice, she volunteers time to provide pro-bono services to the community at large, including participating in rallies, marches, etc.
Loui-Ann emigrated to the United States from Jamaica, West Indies, in 2003. She attended Mount Vernon High School, and graduated from Brooklyn College with a Bachelor of Arts in English and a minor in political science. After graduating from Brooklyn College, Loui-Ann earned paralegal certification from Westchester Community College while working as a legal assistant.
In 2015, Loui-Ann decided to devote herself to the legal profession: She became an attorney. For four years, she attended the night school program at the CUNY School of Law while simultaneously working and raising twin girls!
Having been recently divorced, and navigating the New York State divorce process herself—in record time—Loui-Ann can truly relate to clients' feelings of uncertainty and trepidation encountered during the divorce process. She's actually lived the importance of "Turning Fear Into Power When Happily Ever After Fades Away."
Loui-Ann is licensed to practice in the State of New York and she is awaiting admission to the New Jersey State Bar.
She resides with her partner, Alexander, their three children, and two kittens: Georgiana and Charlotte.